Price

RM150.00

Product SKU
PUStone
Size (L x W x H)
1200 cm x 600 cm x 30 cm
Availability
In Stock

Colors

Quantity
Description
Highlight
5 Colors available
Lightweight
Outdoor-friendly
Weather-resistant
Paintable
Non-cracking
Low maintenance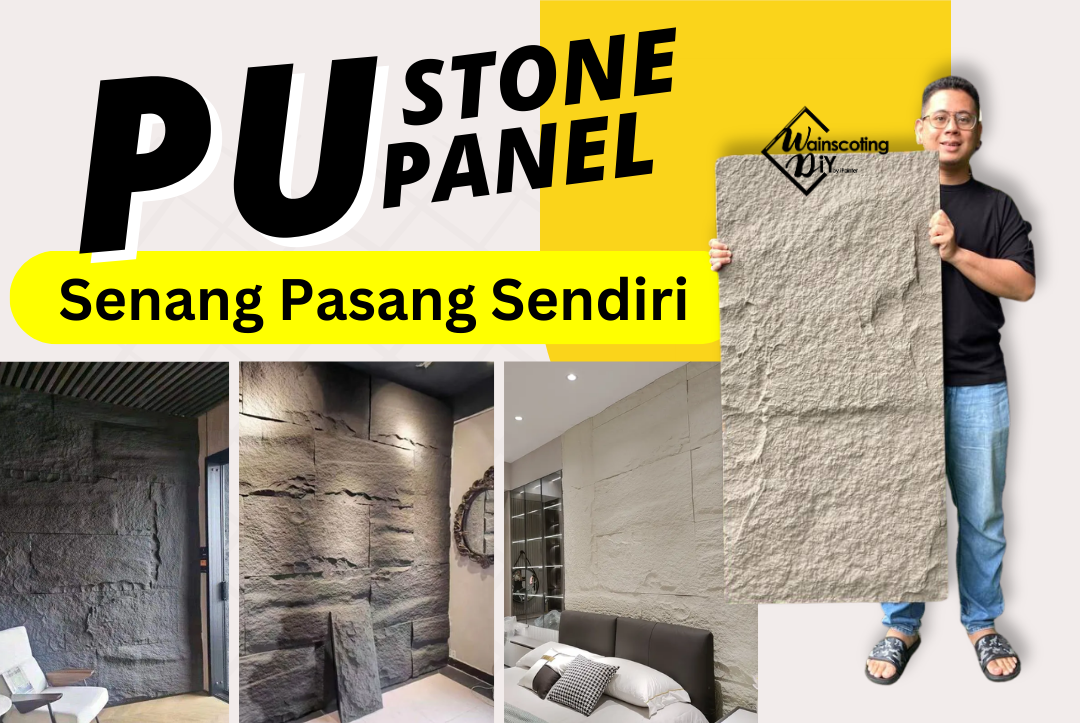 5 Colors available
Lightweight
Outdoor-friendly
Weather-resistant
Paintable
Non-cracking
Low maintenance
Non-formaldehyde
Scratch-resistant
Installation steps:
1. Prepare the surface: Clean and ensure the surface is dry.
2. Plan the layout: Determine the panel arrangement and make necessary markings.
3. Cut panels: Trim the panels to fit the installation area if needed using cutter.
4. Apply adhesive: Use recommended adhesive - Maxbond on the back of the panel.
5. Install panels: Align and press the panel firmly onto the surface.
What's in the box
PU Stone Panel x1pcs or x10pcs
Size: 1200x600mm
Thickness: 30mm